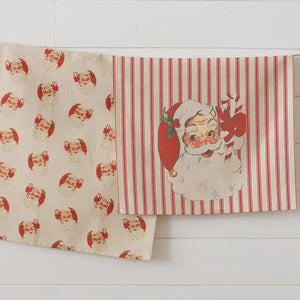 Cotton 27" H x 17" W. Pkg Desc: PK/2 AST
By purchasing you agree to the below PRE ORDER T&Cs.
TERMS & CONDITIONS:
IMPORTANT - PRE ORDERS ARE TO BE PURCHASED IN A SEPARATE TRANSACTION TO IN STOCK ITEMS. SEPARATE SHIPPING FEE APPLIES FOR PRE ORDERS.
Pre Orders are due approx. OCT 2023
There will be no refunds, additions allowed or cancellations on pre orders.
By purchasing, I agree to these terms & conditions. By purchasing, I understand that this item may arrive on time or there may be a delay. But happy to wait or be surprised if it arrives earlier than expected! I understand there will be no refunds, exchanges, cancellations or additions made to my order.